Rivière-du-Loup Curling Club
RIVIÈRE-DU-LOUP
Multifunctional Center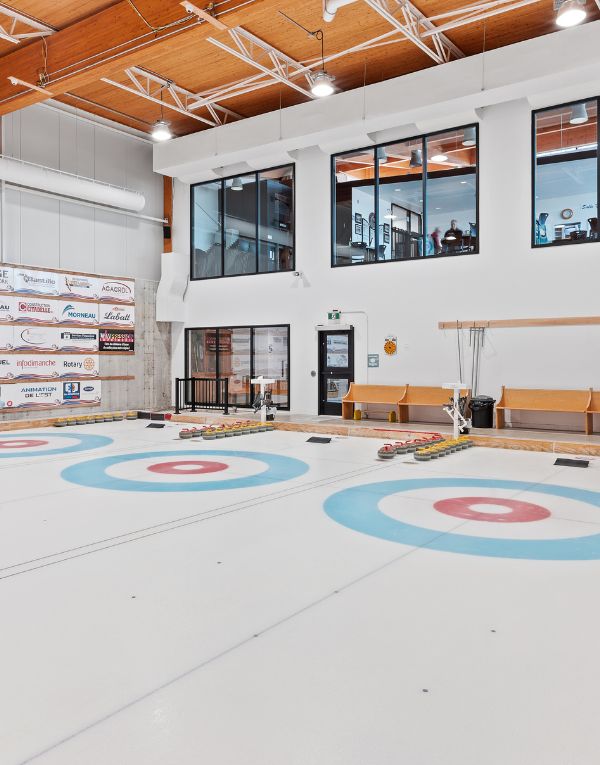 Commercial construction project for the Curling Club
This project involved the construction of a hybrid structure that includes an ice rink, a restaurant, a reception hall, and locker rooms, all under one roof. This construction required a great deal of coordination between the various structural suppliers.
Indeed, hybrid structures require special attention. Moreover, the rink's foundations had to comply with the same standards as an Olympic ice surface.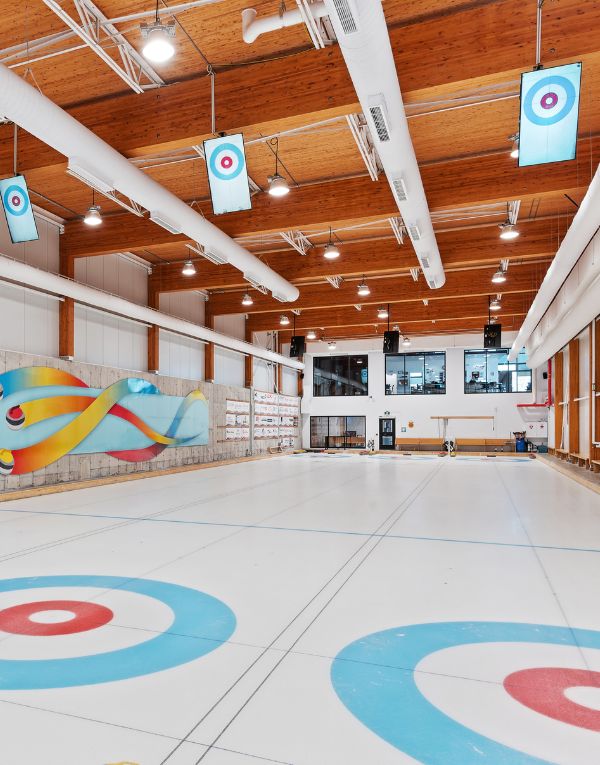 Construction made of hybrid structure of solid wood and steel;
Project carried out on a steep slope;
Construction of an ice rink, a resto-bar and locker rooms;
The ice meets the same technical standards as Olympic ice;

Address: 20 chemin des Scouts, City of Rivière-du-Loup
You would also like to realize a commercial project?