TOUR DE LA POINTE
Merit of Architecture of the City of Quebec 2015
TOUR DE LA POINTE
Commercial construction
TOUR DE LA POINTE
Welcome Pavilion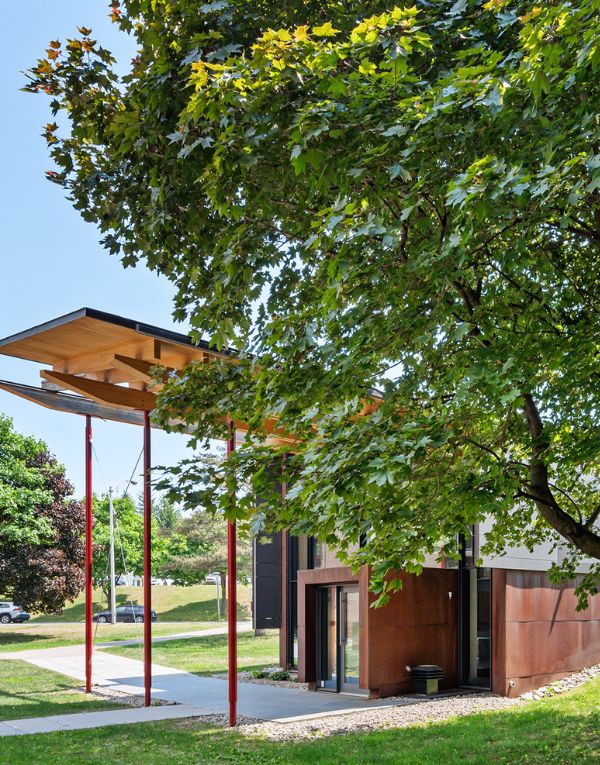 Commercial construction project
The building's cladding is made of steel, concrete, glass, and engineered wood, emphasizing the mixed structure of steel and laminated wood as well as the roof made of solid wood flooring. The orange self-patina of the Corten steel enhances the grey hues of the composite cement panels and the brown shade of the wood, durable materials suited to climate demands.
Merit of Architecture of the City of Quebec 2015. The Pointe Towers Pavilion wins the special jury prize!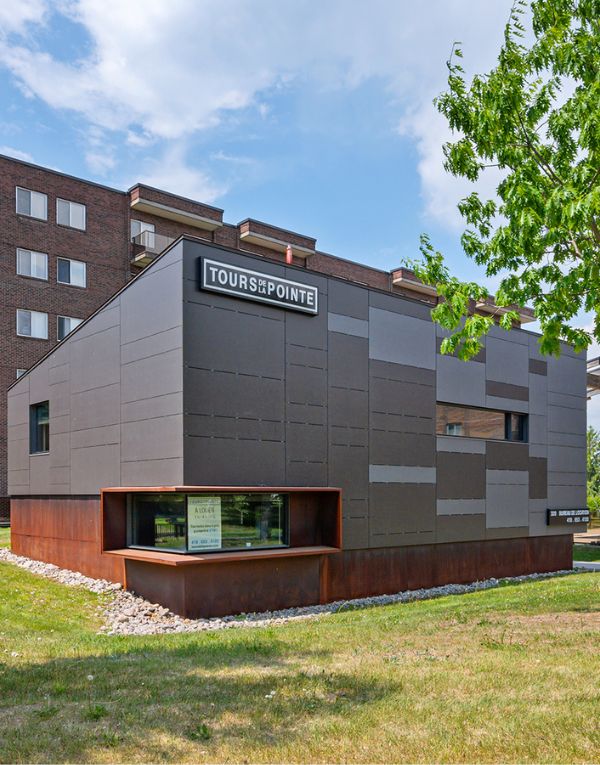 The committee decided to award a special distinction to this welcome center, applauding the successful fusion between its radically modern design, the powerful presentation of the selected materials, the balance of proportions, and its adaptation to the environment. Its innovative and environmentally respectful creation is demonstrated by the use of passive heating and cooling techniques which reduce the influence of mechanical systems, optimize thermal efficiency, and mitigate the consequences of the heat island effect.

You would also like to realise a commercial project?